Coming from the Castor Oil Plant, the Castor Seeds are roasted, pressed and then roasted again until getting a peanut-smelling-dark-shaded oil. This is the traditional way of making Haitian Black Castor Oil.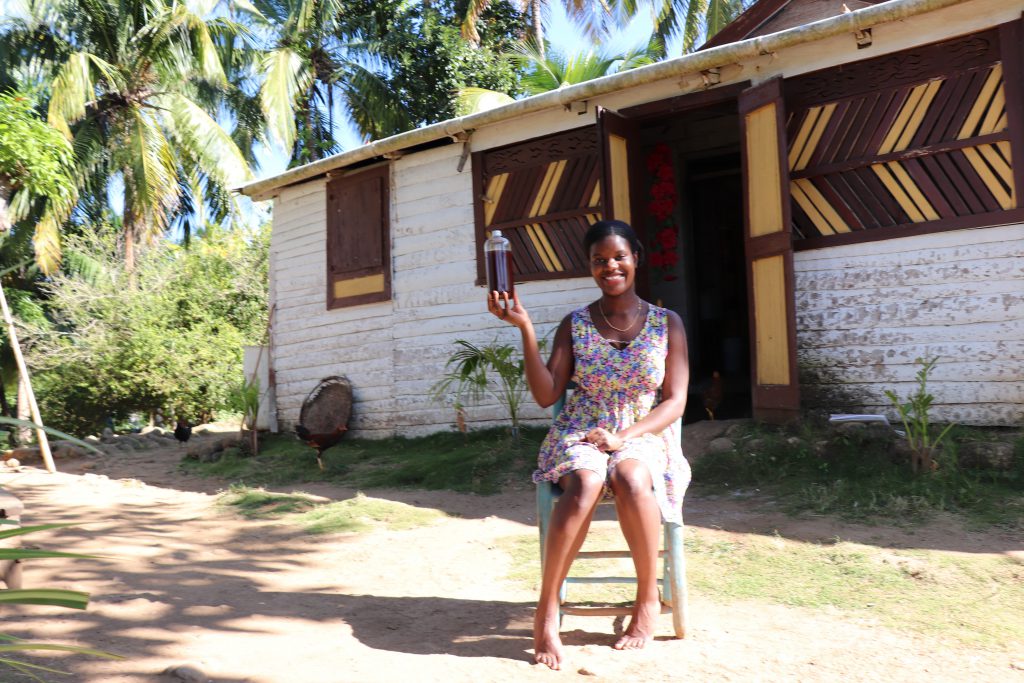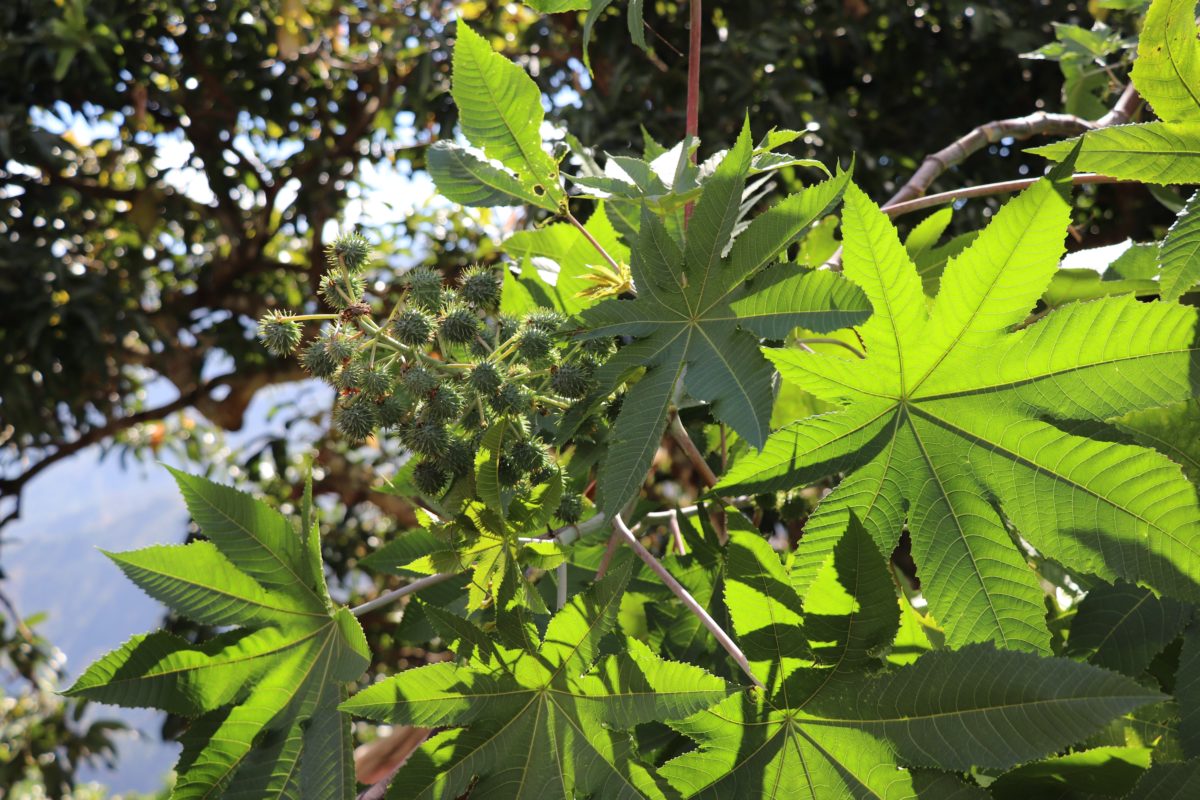 The traditional manufacturing process helps keep a maximum of the Omega Fatty Acids 3, 6, 9, the Vitamin E & the Ricinoleic Acid. This is why the Haitian Black Castor Oil is considered to be the best black castor oil in the world.
Directions for use
GROW YOUR HAIR LONGER & THICKER
(Work on a clean scalp)
Apply a small amount of oil onto the scalp and massage it through. It is recommended to scalp massage on a clean scalp twice a week. The hair will grow faster and thicker. The same applies to the eyebrows, the eyelashes, beards and nails.
SEAL IN THE HAIR TO KEEP IT MOISTURIZED
(Work in sections and with a clean head of hair)
After moisturizing your section with water and/or a moisturizer, apply a table spoon of oil onto that section. The consistency of the Haitian Black Castor Oil will enable a perfect seal in and keep your hair moisturized until the next washing session. Be aware that the hair can only remain moisturized the entire week if you sleep with a silk scarf, the high-quality silk scarves created by the brand EvasHair are also available on this website.
OIL BATH / OIL TREATMENT
For an oil treatment, apply approximately 10 table spoon of oil onto the hair, let it seat for 45 minutes under the dryer, and proceed with shampoo & conditioning as usual.
To repair the hair at a deeper level, add 5 table spoon of oil into your favorite mask and/or conditioner, let the conditioner seat on your hair for at least 30 minutes under the dryer and proceed as usual with rinsing the conditioner out of the hair, moisturizing, sealing in and style setting.
OIL MASSAGE
Get the desired amount of oil warmed up, apply onto the skin and massage it through.
BEARDS
Apply 2 drops on your beard on a daily basis, massage it and then comb the beard through and you will see it grow faster and thicker.